Digital Marketing vs. Email Marketing: A Comparative Analysis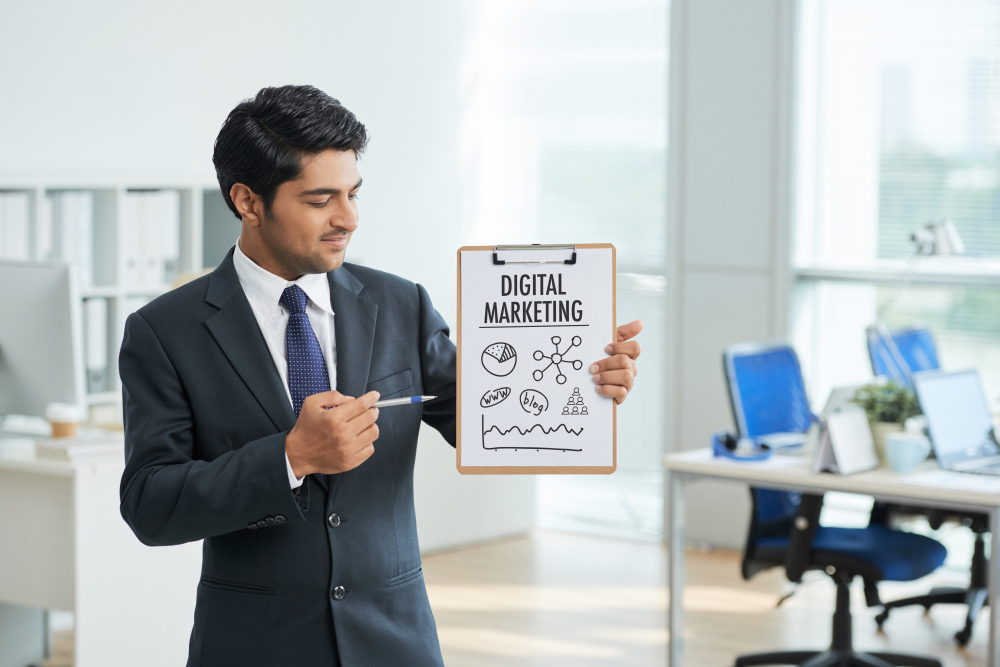 This digital era gives businesses tremendous potential to interact with new clients and nurture existing connections since practically every aspect of our lives operates through smartphones.
However, it is necessary to be sensible and think about how to approach them and what strategies you'll need to apply so they can be fruitful.
Intrigued enough to learn how digital marketing can help your business grow? Well, take into account that email marketing is one of the essential components you should never underestimate.
Digital Marketing vs. Email Marketing
Everything we do online to promote businesses, products, or services is referred to as digital marketing.
It's like the entire skeleton, and within this framework, there are various bones or branches, including email marketing, search engine optimization, ads, social media marketing, SMS marketing, inbound marketing, outbound marketing, and more.
Email marketing involves reaching out to people and building connections through emails—all to get them to take action, like purchasing or signing up for a newsletter.
They can include special offers, product updates, and other important information that might intrigue your consumers based on their interests, demographics, and habits.
Digital Marketing- How Does It Work?
What Is Digital Marketing?
Digital marketing is the use of the internet to inform customers about products or services, such as social media ads, email marketing, search engines, and other online platforms. It helps businesses to connect with potential clients over the Internet.
Additionally, digital marketing strategies may include bulk SMS marketing, which is delivering promotional messages to a large number of people by text message.
Basically, it's a modern way for businesses to promote and sell their products or services online instead of outdated traditional marketing methods like TV commercials and billboards.
Successful digital marketers know how each online promotion contributes to their goals and can use free and paid channels to reach their target audience.
How Does It Work?
Some of the fundamental digital marketing tactics include:
Search Engine Optimization (SEO) – Improves your website's ranking in organic search results, boosting your chances of getting visitors and meeting your website's objectives.
Website Development – Effective digital marketing requires a well-designed and user-friendly website.
Content Creation – Creating informative and helpful content is essential for establishing a strong online presence and interacting with your target audience.
Pay-Per-Click (PPC) – These ads appear at the top of search engine results, and when combined with other SEO techniques, they can successfully drive traffic to your website.
Branding – Consistent branding, including logos and fonts, is essential both online and offline to create a recognizable brand that attracts and retains customers.
Email Marketing- How Does It Work?
What Is Email Marketing?
Email marketing is part of the digital marketing sphere that involves sending special offers or important updates to customers using email in various formats like newsletters, and sale emails so businesses can stay relevant with existing customers and attract new ones.
This includes different strategies, including having a list of email addresses, sending suitable emails to the right individuals, making the emails seem appealing, and testing how well they work are all steps in the process.
How Does It Work?
Promotions and deals: You can use email marketing to share sales, services, and special offers with your customers. By sending these promotions to the right groups of customers, you can attract them to check your website and take further action.
You can speed up this process using email API services by helping you link your email marketing campaigns with your website, automate customized messages, and assure effective delivery to your target audience.
Keeping customers returning: You can build a loyal base by providing ongoing value by delivering your consumers what they want, using relevant content, exclusive services, and customized recommendations based on their previous selections.