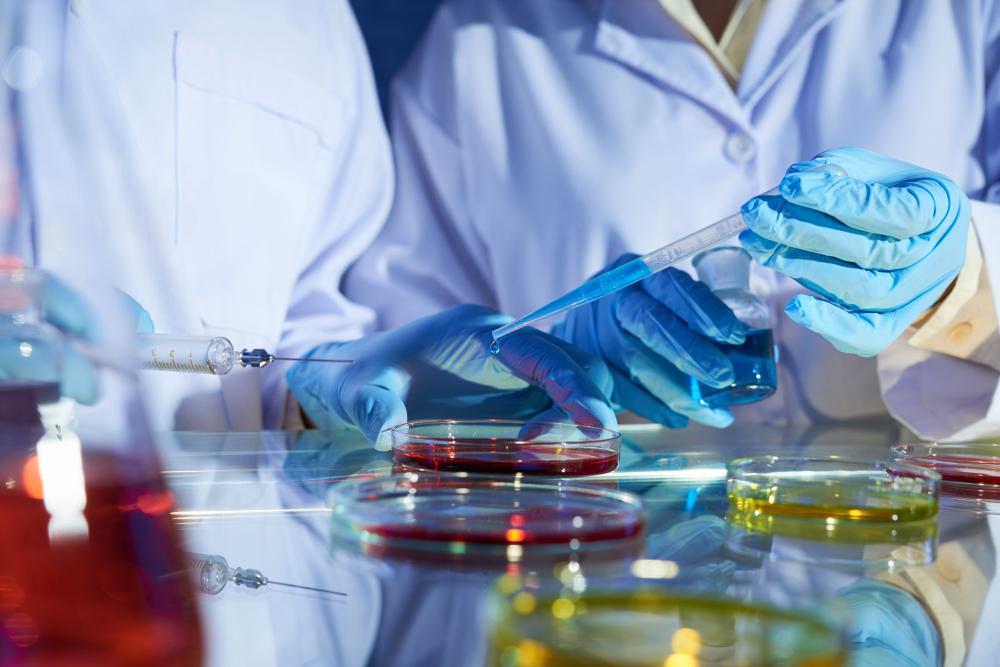 Drug discovery is a tedious and time-consuming process. It may take even a decade to discover a vaccine or drug because it involves multiple phases. The key challenge faced by companies during drug discovery is the identification of suitable targets. Drug discovery further involves determining the interactions between proteins, genes, and other molecules inside the tissues and cells, making the process more complex.
The complexity of drug discovery not only extends the timeline but is also prone to failure and is expensive. Considering these aspects, pharmaceutical companies are seeking innovative technologies to reduce the cost and time of drug design. Digital twin technology emerges as the best solution for drug designing companies to create a virtual model to test drug interaction, enabling researchers to understand the potential effect of drugs on particular targets.
Digital twins can be used as biological models to predict, simulate, and optimize drugs. The innovative approach has helped researchers in cutting the cost of laboratory experiments to test compounds. The digital twin market in healthcare and pharmaceutical industry is estimated to be around USD 1 billion in 2022 and is growing at a healthy compounded annual growth rate (CAGR) of 30% during the forecast period, according to Roots Analysis. It is worth mentioning that, on an annual basis, medical errors are expected to lead to a loss of nearly USD 20 billion in the US. Therefore, digital twins are believed to have the potential to enable significant cost savings. As a result, about 15% of organizations that implement IoT projects have already started using digital twin platforms, while over 60% of the firms are either planning or in the process of establishing digital twin technology in their processes, in the near future.
What are Digital Twins?
Digital twins refer to the digital replica of real-world systems, products, or services, meticulously mimicking the physical part of the body. The technology can be used for managing and monitoring the effect of drugs when they interact with biological compounds. In context to drug discovery, this helps to collect real-time insight by combining AI-based sensors with computer models to provide a virtual model. The model helps bridge the gap between research, testing, and manufacturing processes.
The feedback from the digital twins helps in manufacturing drugs at optimum levels. Digital twin technologies have been adopted in various industries, including healthcare, manufacturing, energy, and transportation sectors, to streamline the testing process.
Examples of Digital Twins
Some of the top examples where digital twins technology plays a significant role:
§ Healthcare system uses patient data that are collected through wearable devices and electronic heart records to create digital twins of patients. The information from different devices is used to identify the impact of treatment on the patient.
§ Pharmaceutical industries are using digital twins for drug discovery and clinical trial processes. The digital replica has been used to study the interaction of drug on specific part and side effects that may result after drug administration.
How Does Digital Twin Technology Work?
Digital twin in the pharmaceutical sector uses Artificial Intelligence, the Internet of Things, and Cloud Computing to create a digital replica of the asset. The real-time data will be collected using Smart AI-powered sensors from the products and transmitted into a digital object such as a computer. The data is input into computer programs where researchers can easily interpret data in real time, simulate the behavior of physical objects, and optimize data for better outcomes.
Digital twins technology uses advanced technologies such as:
§ Internet of Things: This helps facilitate the transmission of data from cloud computing to devices. Digital Twin's technology uses IOT sensors to transmit information from patients into a digital object.
§ Artificial Intelligence: Machine learning is a key part of digital twin's technology. It helps to process large amounts of data using sensors to identify the impact of drugs on particular parts.
How Can Digital Twins Technology Ease The Conduct of Clinical Trials?
Digital Twin technology helps to streamline the process of clinical trials and reduces the cost. For instance, a virtual model of a specific body part can be created by using digital twin technology for a clinical trial. This allows researchers to quickly assess drug suitability on a particular site without a patient.
Besides this, digital twin serves as a digital replica of the patient. This can be further used to identify the treatment effect prior to initiating a clinical trial. This allows early detection of potential issues associated with treatment and saves plenty of time.
Advantages of Using Digital Twins for Drug Discovery
Digital twin tech offers several significances for drug discovery, including:
§ Increase Efficiency– Digital twins allow evaluation of multiple drugs in trials on a virtual model before a physical trial. The automated data collection process helps reduce the time needed for clinical trials and reduces the risk of trial failure.
§ Cost Reduction- The potential benefit of using digital twins in drug discovery is to reduce the cost of drug trials. Virtual models of patients help to avoid the cost of paying a hefty amount to the volunteers for clinical trials. Furthermore, pharmaceutical companies can also reduce the cost of paperwork needed for data collection.
§ Risk Mitigation– The clinical trials pose a great risk to study participants as therapies under evaluation can exhibit serious side effects. Moreover, the physical trial doesn't show accurate relations and may take longer. Digital twins here come as a lifesaver as it involves the replacement of the physical body. This helps to identify the potential risks associated with drugs by recording data through virtual models.
Challenges Associated with Digital Twins
Digital twin technology has been proven as a boon to pharmaceutical companies. However, some challenges are holding back researchers from using digital twins.
§ Messy Data from Healthcare- The human body is more about social determinants, genomics, cells, and other components. The artificial intelligence system used in the digital twins for data collection has to be focused on more parameters to fetch data. Furthermore, AI only collects data from available biomedical data sources, so there may be an issue with data quality.
§ Trust and Data Privacy- Digital twins technology uses cloud computing, the Internet of Things, and AI to collect and store data. Healthcare organizations may utilize data to create a detailed portrait of human genetic, biological data, and others. The personalized data may benefit companies but not the person. Hence, there will be an issue of data privacy and trust with digital twin technologies.
§ Costly Infrastructure- Digital twin technology requires the implementation of high-tech infrastructure for precision and control during drug discovery. Hence, implementing digital twin technology may require a significant amount of investment. Operational and maintenance costs further sum up the overall cost of digital twins.
Digital Twins: Future of Drug Discovery
Digital twin technology has shown promising results during clinical trials. The pharmaceutical sector is slowly adopting this technology for clinical trials to ease down the drug discovery process. Despite its significance, there are still regulatory considerations that digital twin companies have to take into account regarding data security and accuracy. With upcoming advancements in IoT and AI, digital twin technology continues to evolve, allowing medical sectors to research effortlessly and design drugs with the highest precision level.
ABOUT ROOTS ANALYSIS
Roots Analysis is a global leader in the pharma / biotech market research. Having worked with over 750 clients worldwide, including Fortune 500 companies, start-ups, academia, venture capitalists and strategic investors for more than a decade, we offer a highly analytical / data-driven perspective to a network of over 450,000 senior industry stakeholders looking for credible market insights. All reports provided by us are structured in a way that enables the reader to develop a thorough perspective on the given subject. Apart from writing reports on identified areas, we provide bespoke research / consulting services dedicated to serve our clients in the best possible way.