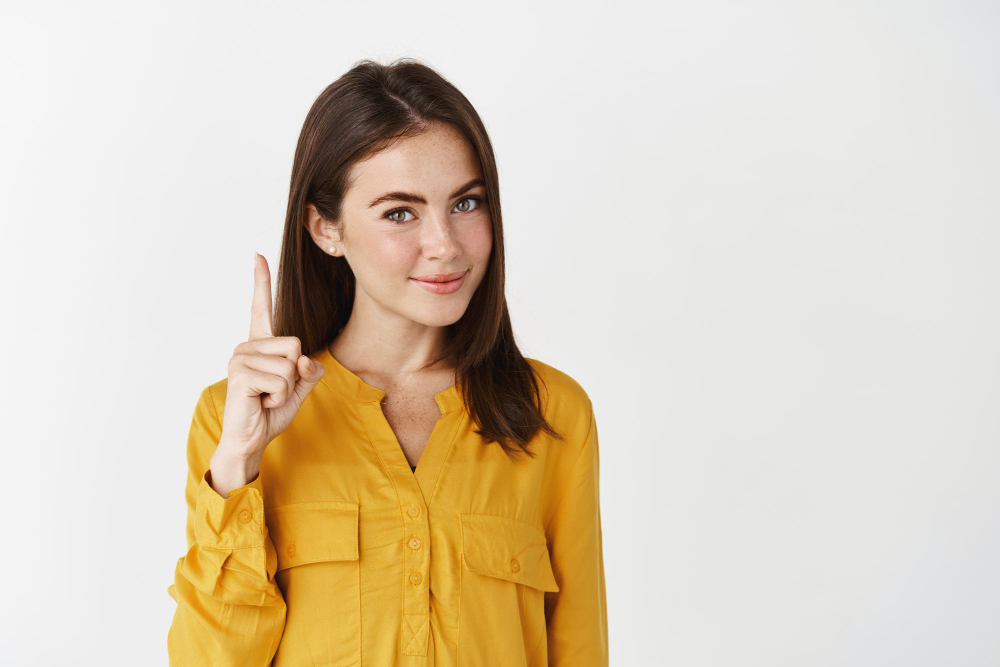 Welcome to the enchanting city of Charlottesville, where history, culture, and natural beauty intertwine to create a truly unforgettable experience. Nestled at the foothills of the picturesque Blue Ridge Mountains, Charlottesville is a hidden gem that captures the hearts of locals and visitors alike. As a proud local, I'm thrilled to share with you a curated guide to the best things to do in this charming town. From exploring the breathtaking landscapes of the surrounding vineyards and orchards to delving into the rich history of the esteemed University of Virginia, there's no shortage of excitement in Charlottesville. Whether you're a food lover seeking the finest farm-to-table fare or an adventurer yearning for scenic outdoor escapades, get ready to embark on a journey through the captivating charm of Charlottesville. So, sit back, relax, and let me take you on a whirlwind tour of this remarkable city, where memorable experiences await every turn.
Historical attractions in Charlottesville
Charlottesville is steeped in history, with numerous historical sites and attractions that showcase the city's rich past. One of the most iconic landmarks in the area is Monticello, the former residence of Thomas Jefferson, the third President of the United States. This plantation home, set atop a hill overlooking Charlottesville, is a UNESCO World Heritage site and a prime example of neoclassical architecture. Visitors can take guided tours of the house and explore the beautiful gardens and grounds that surround it.
Another notable historical site is the University of Virginia, founded by Thomas Jefferson in 1819. The university's Rotunda and Lawn are architectural masterpieces that reflect Jefferson's vision for a new kind of educational institution. The Rotunda, inspired by the Pantheon in Rome, houses a library and serves as the symbolic heart of the university. The Lawn is a picturesque central green space lined with historic student and faculty residences. Be sure to pay a visit to the University of Virginia Art Museum, which features an impressive collection of American and European art.
For history buffs, a visit to James Monroe's Highland is a must. This plantation, once the home of the fifth President of the United States, offers guided tours that delve into the life and times of James Monroe. The estate features well-preserved buildings, beautiful gardens, and a working farm that demonstrates 18th-century agricultural practices. Don't forget to explore the nearby historic downtown mall, a pedestrian-friendly shopping district lined with beautifully restored 19th-century buildings, offering a charming glimpse into Charlottesville's past.
Outdoor activities and natural beauty
The natural beauty of Charlottesville and its surrounding landscape is truly breathtaking. The city is nestled in the foothills of the Blue Ridge Mountains, which provide numerous opportunities for outdoor enthusiasts. One of the most popular destinations for hikers and nature lovers is Shenandoah National Park, a vast expanse of protected wilderness that stretches along the Blue Ridge Mountains. The park features over 500 miles of hiking trails, including the famous Appalachian Trail, which offers stunning panoramic views of the surrounding countryside.
Another must-visit outdoor attraction is the Saunders-Monticello Trail, a scenic two-mile path that winds through lush forests and meadows, leading to Monticello. This ADA-accessible trail is perfect for walking, jogging, and cycling, and offers breathtaking views of the Piedmont landscape. For those who prefer water-based activities, the Rivanna River is an ideal spot for kayaking, canoeing, and fishing. The river is surrounded by a network of parks and greenways, providing ample opportunities for picnicking and wildlife spotting.
If you're looking for a more relaxing outdoor experience, be sure to visit the Charlottesville area's numerous orchards and farms, where you can pick your own fruits and vegetables, sample delicious local products, and soak up the serene rural atmosphere. Carter Mountain Orchard, for example, offers stunning views of the city and the opportunity to pick apples, peaches, and nectarines. The orchard also hosts popular events such as the Thursday Evening Sunset Series, featuring live music, food, and wine tastings.
The vibrant culinary scene
Charlottesville's culinary scene is a food lover's paradise. The city boasts a diverse array of restaurants, cafes, and markets, with a strong emphasis on farm-to-table dining and locally-sourced ingredients. From upscale eateries to cozy bistros, there's something to suit every palate and budget.
For a truly unforgettable dining experience, visit the renowned Fleurie Restaurant, which offers exquisite French cuisine in an elegant setting. Another local favorite is the Alley Light, a speakeasy-style bar and restaurant that serves up delectable small plates and creative cocktails. For something more casual, try Ace Biscuit & Barbecue, a beloved hole-in-the-wall that dishes out mouthwatering Southern comfort food.
Charlottesville is also home to a thriving farmers' market scene, with the City Market being the largest and most popular. Held every Saturday morning from April to December, this bustling downtown market features over 100 vendors selling fresh produce, artisanal foods, crafts, and more. It's the perfect place to sample the flavors of Charlottesville and mingle with the local community.
Local wineries and breweries
The rolling hills and fertile soil make it an ideal location for Charlottesville wine tours of local vineyards and breweries. The Monticello Wine Trail, a collection of over 30 wineries within easy driving distance of the city, offers visitors the chance to sample award-winning wines amidst picturesque scenery. A few standout wineries on the trail include King Family Vineyards, known for their exceptional wines and polo matches; Pippin Hill Farm & Vineyards, which boasts a stunning tasting room and event space; and Veritas Vineyard & Winery, which offers a variety of wine and food pairing experiences.
In recent years, Charlottesville has also become a hub for craft breweries, with several local establishments earning national recognition for their innovative and flavorful brews. Three Notch'd Brewing Company, named after a nearby historic road, is a favorite among locals and visitors alike, offering a wide range of beers on tap and regular live music events. For a more intimate brewery experience, head to Champion Brewing Company, a small, independent brewery that crafts unique and bold beers in a laid-back atmosphere.
If cider is more your style, Albemarle CiderWorks is a must-visit. This family-owned orchard and cidery produces a variety of artisanal ciders using heirloom apples, offering tastings and tours in a beautiful rural setting.
Arts and cultural experiences
Charlottesville's vibrant arts and culture scene offers a wealth of experiences for visitors to enjoy. The city is home to numerous galleries, theaters, and performance venues, showcasing an eclectic mix of local and touring talent.
The Paramount Theater, a beautifully restored 1930s movie palace, hosts a diverse array of events, including live music, theater, ballet, and film screenings. For a more intimate theater experience, check out the Live Arts theater, which presents innovative and thought-provoking performances in an intimate black box setting. Music lovers will also appreciate the offerings at the Charlottesville Pavilion, an outdoor amphitheater that hosts concerts and festivals throughout the year.
Art aficionados will find much to admire in Charlottesville's numerous galleries and museums. The Kluge-Ruhe Aboriginal Art Collection at the University of Virginia showcases an impressive array of contemporary Indigenous Australian art, while the Second Street Gallery features rotating exhibitions of cutting-edge contemporary art from regional and national artists. To explore the city's thriving public art scene, take a stroll along the Downtown Mall, where you'll find numerous murals, sculptures, and installations that add a splash of color and creativity to Charlottesville's streetscapes.
Shopping and entertainment options
Charlottesville offers a variety of shopping and entertainment options to suit all tastes and budgets. The historic Downtown Mall, a pedestrian-only shopping district, is the heart of the city's retail scene, featuring a mix of independent boutiques, national chains, and specialty stores. Browse the shelves at New Dominion Bookshop, the oldest independent bookseller in Virginia, or peruse the unique selection of artisanal goods at Rock Paper Scissors.
For a more modern shopping experience, visit the Shops at Stonefield, an upscale outdoor shopping center that features a mix of high-end retailers, restaurants, and entertainment venues, including a luxury movie theater. The Barracks Road Shopping Center is another popular destination, offering a wide array of stores, eateries, and services in a convenient location near the University of Virginia.
In addition to its shopping offerings, Charlottesville boasts a vibrant nightlife scene, with a plethora of bars, clubs, and entertainment venues to choose from. The Southern Café & Music Hall, located on the Downtown Mall, is a popular spot for live music and dancing, while Miller's Downtown, a historic dive bar, is a favorite haunt for locals and visiting musicians alike.
Festivals and events throughout the year
Charlottesville hosts a variety of festivals and events throughout the year, offering visitors the chance to experience the city's unique culture and community spirit. One of the most popular events is the Virginia Festival of the Book, a five-day celebration of literature and the arts held each March, featuring author readings, panel discussions, and workshops.
In the spring, the Dogwood Festival showcases the beauty of Charlottesville's blooming dogwood trees with a series of events, including a parade, carnival, and fireworks display. The summer months bring the Charlottesville City Market's annual Tomato Festival, a celebration of the area's bountiful tomato harvest, complete with tastings, cooking demonstrations, and live music.
As the leaves begin to change color in the fall, the city comes alive with the Charlottesville Fall Classic, a half marathon and 10K race that takes runners through the city's most scenic neighborhoods. And in December, the annual First Night Virginia event marks the start of the new year with a family-friendly extravaganza that includes live performances, art installations, and fireworks.
Tips for visiting Charlottesville
When planning your trip to Charlottesville, it's important to consider the time of year, as the city's climate and offerings can vary greatly from season to season. Spring and fall are generally the most pleasant times to visit, with mild temperatures and an abundance of outdoor activities and events. However, the summer months can also be enjoyable, with warm weather perfect for exploring the city's many outdoor attractions, including the numerous vineyards and orchards.
Charlottesville is a relatively small city, but it's still a good idea to rent a car to make the most of your visit, as many of the area's attractions are spread out and public transportation options are limited. Hiring the best Charlottesville limousine service such as Camryn, can also be a great way to take in the area in comfort and style. Accommodations in Charlottesville can fill up quickly during peak travel seasons and major events, so be sure to book your lodging well in advance to secure the best options.
Lastly, be prepared to encounter friendly locals who are more than happy to share their love for their city with visitors. Don't be afraid to ask for recommendations or strike up a conversation with a local – you may just discover a hidden gem or make a new friend.
Conclusion and final thoughts
Charlottesville is a city that truly offers something for everyone. With its rich history, stunning natural beauty, vibrant arts and culture scene, and world-class food and drink offerings, it's no wonder that this charming town has captured the hearts of so many. Whether you're a history buff, a food lover, an outdoor enthusiast, or simply looking for a relaxing getaway, Charlottesville has it all.
As a local, I feel fortunate to call this city my home and to have the opportunity to share its many treasures with visitors. I hope this guide has inspired you to explore all that Charlottesville has to offer and to experience its unique charm for yourself. Whether you're planning a weekend getaway or an extended stay, I guarantee that you'll leave Charlottesville feeling refreshed, rejuvenated, and with memories that will last a lifetime. So, what are you waiting for? Come and experience the charm of Charlottesville – I promise you won't be disappointed.