Painting the walls in the apartment with your own hands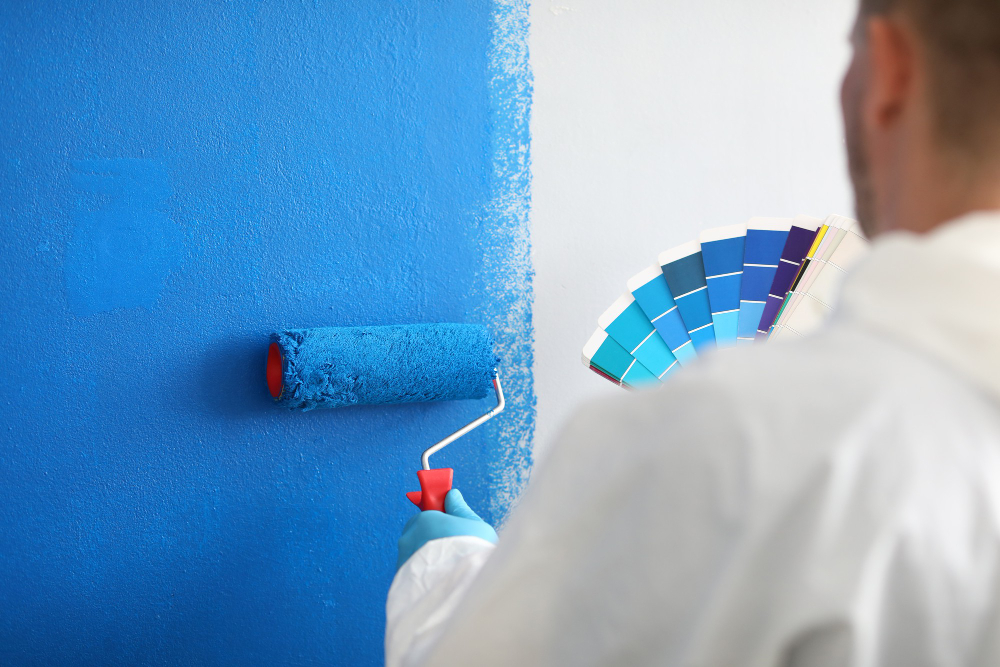 Painting the walls yourself is not so difficult, but you still need to know some of the nuances so that the work is done better.
So let's start in order:
It is necessary to remove all traces of old paint if the surface is uneven and the paint peels off.
Cover floors, skirting boards, doors, windows and other parts that may get dirty during the painting process with masking tape or film.
Treat dirty areas or mold marks.
If there are cracks or holes, you need to fill them with putty.
Treat the entire surface with a primer.
To avoid streaks, a roller is used for painting, and only hard-to-reach places are painted with a brush
We use good quality water-based paint to match the color of your interior
We paint from top to bottom so that there are no streaks
To make your repair last longer, I advise you to take expensive paint and follow all the rules of painting. If you have small children, collect the remaining paint in a jar and from time to time you can draw marks from a pen or felt-tip pen with a brush. It always saves me, because it's easier to sketch a small flaw than to repaint the whole room!