Sony Xperia 1 V – What we know so far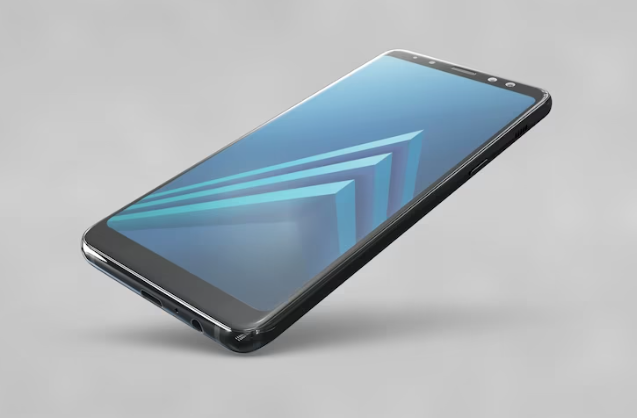 The Sony Xperia 1 V represents the pinnacle of Sony's commitment to innovation, design excellence, and cutting-edge technology. As a flagship smartphone, it combines a stunning display, powerful performance, and advanced camera capabilities to deliver a truly immersive experience.
In this article, we will explore the features and functionalities of the Sony Xperia 1 V, highlighting how it empowers users to unleash their creativity and enjoy unrivalled entertainment.
Sony Xperia 1 V Display and Design
At the heart of the Xperia 1 V is its remarkable 6.5-inch 4K OLED HDR display. With a resolution of 3840 x 1644 pixels and a cinematic 21:9 aspect ratio, the screen delivers stunning visuals that rival the quality of professional monitors.
The high pixel density ensures sharpness and clarity, while the HDR support enhances contrast and colour accuracy, resulting in a truly immersive viewing experience. Whether you're watching movies, playing games, or browsing photos, the Xperia 1 V's display brings content to life with vibrant colours and exquisite detail.
The smartphone's design complements its impressive display, featuring a sleek and elegant aesthetic. The slim profile and premium materials combine to create a device that is both stylish and comfortable to hold.
The Gorilla Glass 6 on the front and back, along with the aluminium frame, provides durability and a premium feel. Sony's attention to detail is evident in the placement of physical buttons and the overall ergonomics, ensuring a seamless user experience.
Camera Capabilities
Sony has long been renowned for its expertise in camera technology, and the Xperia 1 V continues this tradition with its exceptional camera capabilities. The smartphone offers a triple-lens camera.
The setup consists of three 12-megapixel lenses: a standard lens, a telephoto lens, and an ultra-wide-angle lens.
With these versatile lenses, users can capture stunning photos and videos in various scenarios. The Xperia 1 V excels in low-light photography, thanks to Sony's advanced camera sensors and algorithms.
The dedicated Night Mode ensures that even in challenging lighting conditions, users can capture detailed and well-exposed shots without excessive noise.
For videographers, the Xperia 1 V is a powerhouse. It supports 4K HDR recording, enabling users to create professional-quality videos with stunning dynamic range and colour accuracy. Inspired by Sony's professional cinema cameras, the Cinema Pro app offers a range of manual controls and creative options, allowing users to unleash their artistic vision.
With features like 21:9 movie recording, Intelligent Wind Filter, and real-time eye autofocus for videos, the Xperia 1 V elevates mobile videography to new heights.
Performance and Software
Under the hood, the Xperia 1 V is powered by Qualcomm's Snapdragon 888 processor, ensuring smooth and responsive performance. Whether you're multitasking, gaming, or running demanding applications, the device delivers a seamless experience with fast load times and efficient power management.
The 8GB of RAM further enhances performance, enabling effortless switching between apps and smooth multitasking.
Sony's commitment to providing a pure Android experience is evident in the Xperia 1 V. The device runs on the latest version of Android, offering a clean and intuitive interface with minimal bloatware. Sony's additional software enhancements, such as Side Sense and Game Enhancer, further enhance the user experience.
Side Sense allows for quick access to frequently used apps and features by simply double-tapping the edge of the display. Game Enhancer optimizes gaming performance, providing tools to customize gameplay and enhance the overall gaming experience.
Entertainment and Audio
The Xperia 1 V is not just a smartphone; it is a portable entertainment hub. The 21:9 aspect ratio, in combination with the stunning 4K OLED HDR display, makes it an ideal device for cinematic experiences.
Users can enjoy movies and TV shows in their original aspect ratios, immersing themselves in the director's intended vision. The smartphone also supports HDR content from various streaming services, ensuring users enjoy a dynamic and immersive entertainment experience.
Sony's expertise in audio technology shines through in the Xperia 1 V. The smartphone features stereo speakers tuned by Sony's audio engineers, delivering immersive sound quality. Whether watching movies, playing games, or listening to music, the Xperia 1 V provides a rich and detailed audio experience.
Additionally, the device supports high-resolution audio formats, allowing audiophiles to enjoy their favourite tracks with exceptional clarity and fidelity.
The Sony Xperia 1 V stands as a testament to Sony's commitment to excellence in technology and user experience. From its stunning 4K OLED HDR display and advanced camera capabilities to its powerful performance and immersive audio, the Xperia 1 V is a flagship smartphone that caters to both creative individuals and entertainment enthusiasts.
With its seamless integration of cutting-edge features and sleek design, the Xperia 1 V empowers users to unleash their creativity, capture moments in stunning detail, and immerse themselves in a world of cinematic entertainment.
Sony Xperia has long been synonymous with cutting-edge technology, sleek design, and exceptional user experiences. As a flagship smartphone brand, Sony Xperia continues to push boundaries and deliver innovative features that cater to the evolving needs of consumers.
One of the defining characteristics of Sony Xperia is its dedication to innovation. Sony has consistently introduced groundbreaking technologies and features to its Xperia lineup, setting new standards in the smartphone industry.
From its stunning displays to its advanced camera systems, Sony Xperia devices offer users an unrivalled experience.
The Sony Xperia smartphones are known for their exceptional displays. Sony utilizes its expertise in display technology to deliver stunning visuals with vibrant colours, sharpness, and clarity. Whether it's the high-resolution 4K OLED displays or the elongated 21:9 aspect ratios, Xperia devices offer immersive viewing experiences for multimedia consumption, gaming, and productivity.
Sony Xperia's camera capabilities are another area of excellence. Sony, being a leader in digital imaging, incorporates its state-of-the-art camera technologies into Xperia smartphones. From advanced sensors to cutting-edge image processing algorithms, Xperia devices deliver exceptional photo and video quality.
Whether it's capturing stunning low-light shots, achieving professional-level bokeh effects, or recording high-resolution videos, Sony Xperia sets the bar high for smartphone photography.
Sony Xperia devices are renowned for their sleek and elegant designs. The brand combines premium materials, minimalist aesthetics, and ergonomic considerations to create smartphones that are not only visually appealing but also comfortable to hold and use