Choosing the Right Watch Repair Service in Malta: Tips for Finding a Reliable and Skilled Watchmaker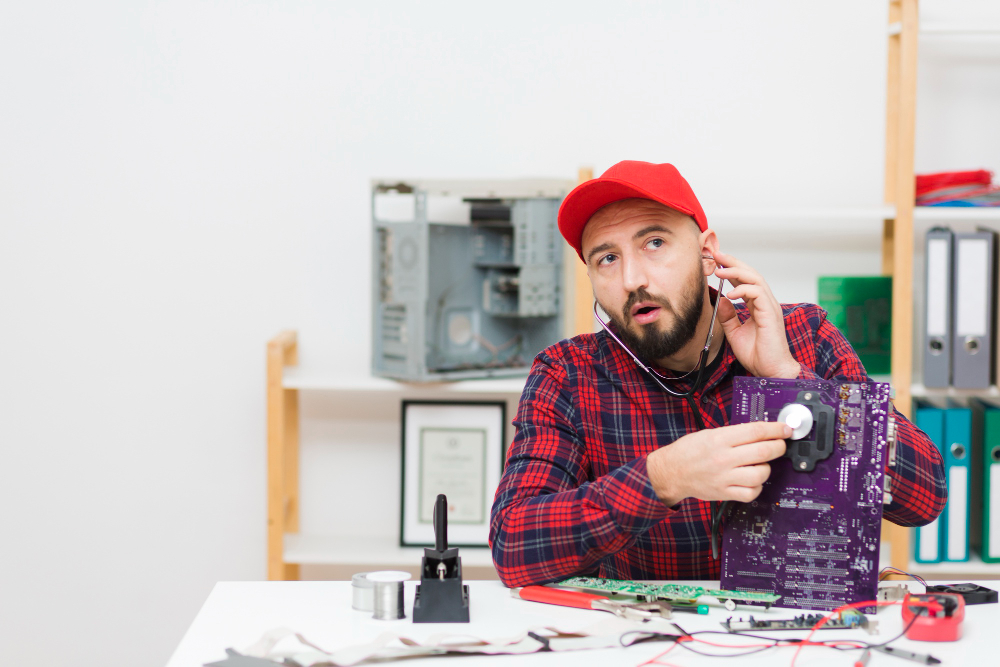 Watches are not only functional timepieces but also valuable accessories that require regular maintenance and occasional repairs. When your beloved timepiece requires servicing or repairs, it's crucial to find a reliable and skilled watchmaker to ensure the highest level of craftsmanship and care. In this article, we will explore some valuable tips for choosing the right watch repair service when in Malta, helping you make an informed decision and protect your cherished watch.
1. Research and Reputation
The first step in finding a reputable watch repair service in Malta is to conduct thorough research. Look for watchmakers or watch repair shops with a solid reputation in the industry. Seek recommendations from friends, family, or fellow watch enthusiasts who have had positive experiences with watch repair services. Online reviews and forums dedicated to horology can also provide valuable insights into the quality of service offered by different watchmakers.
2. Credentials and Experience
When it comes to repairing watches, experience and expertise matter. Look for watchmakers who are certified or have received formal training in horology or watchmaking. A reputable watchmaker will have the necessary skills and knowledge to handle various watch brands, models, and complications. Inquire about the watchmaker's experience and ask for examples of their previous work to assess their level of proficiency.
3. Specialization and Brand Expertise
Some watchmakers specialize in specific watch brands or types of watches (you can find some in Valletta). If you own a luxury or high-end timepiece, consider seeking a watch repair service that specializes in that particular brand. They will have in-depth knowledge of the brand's intricacies and access to authentic parts. Specialized watchmakers often have established relationships with watch manufacturers, which can be advantageous when sourcing original components for your watch.
4. Services Offered
Different watch repair services offer varying levels of expertise and services. Evaluate the range of services offered by a watchmaker to ensure they can address your specific needs. Some common watch repair services include battery replacement, watch servicing, crystal replacement, movement repair, water resistance testing, and bracelet resizing. Choosing a watch repair service that offers comprehensive services can save you time and effort by eliminating the need to visit multiple places for different repairs.
5. Warranty and Guarantee
A reliable watch repair service stands behind their workmanship and provides a warranty or guarantee for their repairs. Inquire about the warranty or guarantee offered by the watchmaker, including the duration and coverage. A reputable watch repair service will be transparent about their policies and should be willing to address any concerns or issues that may arise after the repair is completed.
6. Turnaround Time
Consider the turnaround time offered by the watch repair service. While quality repairs require time, it's essential to have an estimate of how long the repair process will take. A reputable watchmaker will provide a realistic timeframe for the repair and keep you updated on the progress of the work. Clear communication regarding the expected completion date is crucial to avoid unnecessary delays and inconveniences.
7. Transparent Pricing
Before entrusting your watch to a repair service, ensure they provide transparent pricing information. Request an estimate for the repair or service needed, including any potential additional costs for parts or complications. A reliable watchmaker will be upfront about the pricing structure and will not surprise you with hidden charges or unexpected fees.
8. Communication and Customer Service
Effective communication and excellent customer service are important factors to consider when choosing a watch repair service. A reputable watchmaker in Malta will be responsive to your inquiries, provide clear explanations of the repair process, and keep you informed throughout the duration of the repair. They will prioritize customer satisfaction and strive to ensure a positive experience.
9. Insurance and Security
The safety and security of your watch should be a top priority for any watch repair service. Inquire about the insurance coverage offered by the watchmaker to protect your timepiece while it's in their possession. A reputable watch repair service will have appropriate security measures in place to safeguard your watch against theft, loss, or damage.
10. Personal Connection and Trust
Lastly, trust your instincts and establish a personal connection with the watchmaker. The watch repair process involves entrusting your valuable possession to someone else's care. Choose a watchmaker who instils confidence, demonstrates professionalism, and takes the time to understand your concerns and preferences.
Choosing the right watch repair service is crucial for maintaining the longevity and value of your timepiece. By conducting thorough research, considering credentials and experience, assessing specialization, evaluating services, and emphasizing transparency and communication, you can find a reliable and skilled watchmaker who will provide the necessary expertise and care your watch deserves. Investing time and effort into selecting the right watch repair service will ensure that your cherished timepiece remains in optimal condition for years to come. S. Demanuele Watchmakers in Valletta are known to be the leading watchmaker in Malta.