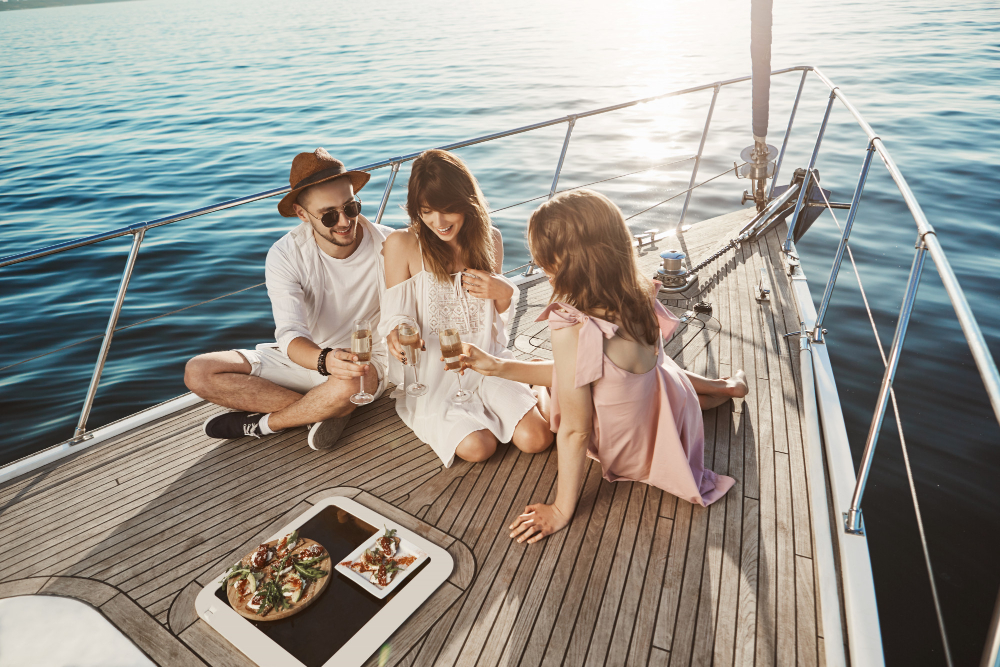 If you're considering your first yacht journey, you may be wondering where to start and how to organize the trip. Here are some tips to help you plan your first yachting holiday, including how to find a crew and fellow travelers, choose a region for sailing, select a specific yacht, and decide whether to go with a captain or manage the yacht independently.
Finding Fellow Travelers
The most important thing to consider when planning a yacht trip is finding a crew and fellow travelers. You should first decide with whom you would like to spend your vacation, as they will share the limited space with you. It's best to choose people whose life philosophy is close to yours, as you will be together almost 24 hours a day. Although prefabricated crews are sometimes formed, it is important to determine the specific number of people since the allowable number of passengers on each yacht is limited.
Choosing Specific Dates
Once you have determined the number of people, you need to choose specific dates for your trip. Unlike booking a hotel, you need to rent a yacht or a catamaran for a minimum of a week from Saturday to Saturday. The standard time for chartering a yacht is Saturday at 5:00 pm, and you must return to the yacht club the following Friday by 5:00 pm. After the yacht is checked for damage, you can stay overnight on the yacht until Saturday at 9:00 am.
Choosing a Region for Sailing
The region for your yacht trip depends on the dates you have chosen. Summer destinations include the Mediterranean region, which has a comfortable climate, many islands, and good yachting infrastructure. Popular summer destinations include Greece, Turkey, Croatia, Montenegro, Italy, Spain, France, and Portugal. Winter destinations are more remote, such as island regions like Thailand, Malaysia, Canary Islands, Cuba, Caribbean islands, Maldives, French Polynesia, Florida, Australia, and New Zealand. The further away the destination, the higher the cost of travel.
Finding a Captain
There are several options for traveling on a yacht, including an independent trip on a yacht with your crew, with a captain, or renting a separate cabin on a yacht. If you opt for an independent trip, a certified captain must steer the yacht, and it is best if someone in your group has the relevant knowledge, experience, and certificate. Otherwise, you can hire a professional captain for 150-190 euros per day. Alternatively, you can choose a trip with a captain and crew, in which case the passengers have nothing to do with managing the yacht or household issues.
Choosing and Renting a Yacht
You can rent a yacht directly from a yacht charter company or through a yacht agency. The yacht agency can help you find a yacht that meets your needs and budget, as well as provide additional services such as transportation to the yacht club. Before choosing a yacht, it is important to consider its size, age, and equipment, as well as the yacht's price and reputation.