Travis Kelce's $6 Million Leawood Estate: A Testament to Privacy and Luxury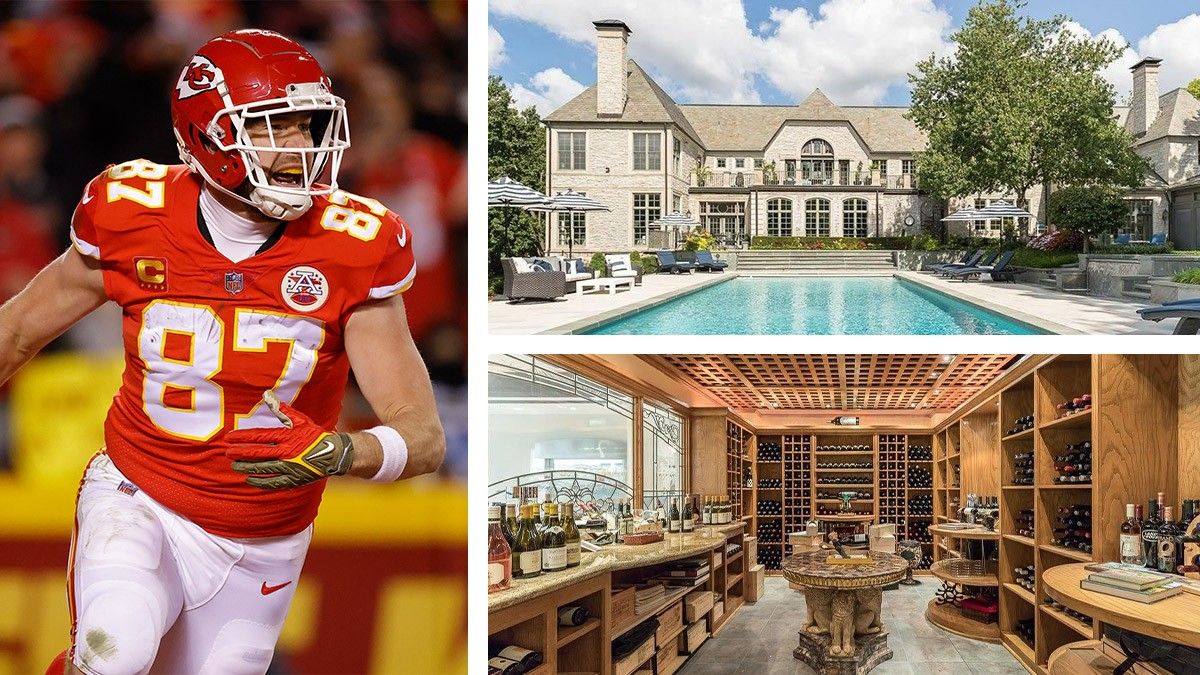 In the competitive arena of NFL, Travis Kelce has proven his prowess time and again. Yet, his latest acquisition—a $6 million mansion in Leawood, Kansas—proclaims his dexterity not just on the field but in making strategic lifestyle choices. His investment reflects a burgeoning desire among high-profile personalities for privacy, amplified by the glitz of a star-studded relationship with Taylor Swift.
1. The Hunt for Seclusion in the Spotlight
Crafting a Sanctuary in Leawood's Luxe Locales
In the quest for privacy, Kelce has chosen a Leawood property that serves as a fortress against the prying eyes of fandom and paparazzi. For others who seek a similar respite, the expertise of a Kansas City real estate agent can be pivotal. These professionals offer an insider's look at exclusive listings, such as those in Leawood, where every sale is a confidential affair.
Leawood's Allure: Beyond the Boundaries of a Home
Kelce's new home is a sprawling 17,000-square-foot mansion, standing on a 3-acre lot. This space does not merely boast of its size but of its potential to be transformed into a personal oasis—one that is as devoted to privacy as it is to luxury and sporty leisure.
Securing Serenity Amid Stardom
His choice of residence is a calculated move, exchanging the visibility of his previous neighborhood for the shielded enclaves of Leawood. It's a tactical retreat, fitting for an athlete whose home is an extension of his public life.
2. From the Gridiron to the Gated Community
Kelce's Real Estate Playbook: A Study in Growth
Kelce's property playbook echoes his strategic mindset, illustrating a careful evolution from a modest starter home to a private compound. It's reflective of his growth—both personal and financial—and highlights a savvy understanding of real estate as a stable investment.
The Kelce-Swift Nexus: Home Choices Under the Limelight
Kelce's relationship with Taylor Swift adds a layer of intrigue to his real estate ventures. Each acquisition is seen through the prism of their relationship, with fans and analysts alike looking for clues to their future in the homes they choose.
3. Behind the Walls of the $6 Million Mansion
Exploring Kelce's Leawood Estate
A virtual walkthrough of Kelce's Leawood mansion reveals a dwelling that redefines grandeur. From the chef's kitchen perfect for culinary experimentation to the media lounge ideal for entertainment, this house embodies the athlete's success and his pursuit of an exceptional living experience.
Leawood Living: An Entertainer's Dream
The mansion's grounds are a mirror to its interior magnificence, with an array of amenities that promise endless entertainment and relaxation. It's a space designed not just for private enjoyment but also for hosting, evocative of the grandeur one might find in the most exclusive Beverly Hills locales.
4. The Future of Elite Real Estate in Kansas City
The Ripple Effect of Kelce's Real Estate Move
Travis Kelce's purchase is more than a personal preference; it's indicative of a shift in the luxury real estate market, emphasizing the growing valuation of privacy in property choices. His move might inspire similar trends among those who share his desire for an exclusive lifestyle.
The Pivotal Role of Realtors in High-Profile Transactions
The silent yet significant players in transactions like Kelce's are the realtors, specialists in high-end markets who ensure the privacy of such high-profile deals. These Kansas City realtors are adept at navigating the delicate balance between the public personas of their clients and their private ambitions.
In the microcosm of Kansas City's luxury real estate, Travis Kelce's Leawood purchase is a narrative of privacy, exclusivity, and prestige. With every square foot, the property illustrates a confluence of tranquility and grandeur—a fitting abode for a sports titan like Kelce. It's not just a place to dwell; it's a testament to his life's work, a tranquil haven that stands as a bastion of solitude amidst the clamor of celebrity.
Beyond the headlines and the flashbulbs, Kelce's home represents the shifting paradigms in the lifestyle of the affluent and famous. The mansion, with its lavish amenities and designed-for-privacy layout, is a sanctuary in the truest sense, offering solace from the spectacle of fame.
Kelce's journey from the modest confines of a starter home to the sequestered expanses of his Leawood estate paints a vivid picture of his personal evolution. It is a journey that might resonate with many looking for their niche in Kansas City's diverse tapestry. With the right guidance from a Kansas City real estate agent, discerning buyers can embark on their quest, whether that's finding a home for sale in Overland Park or purchasing a palatial residence akin to Kelce's in Leawood. These properties represent not just a home but a haven—one that promises the same sense of peace and privacy that Kelce now enjoys.
In the end, the allure of Kelce's new home goes beyond its material luxury—it's a statement about the power of place to provide solace and status in equal measure. His move to Leawood is more than a change of address; it's a strategic step into a life less ordinary, a life that can be shared by those who aspire to combine the best of Kansas City's charm with the utmost in privacy and luxury. Whether you're looking to buy a home in Leawood or simply searching for a slice of serenity, the market is ripe with opportunity for those willing to take the leap.