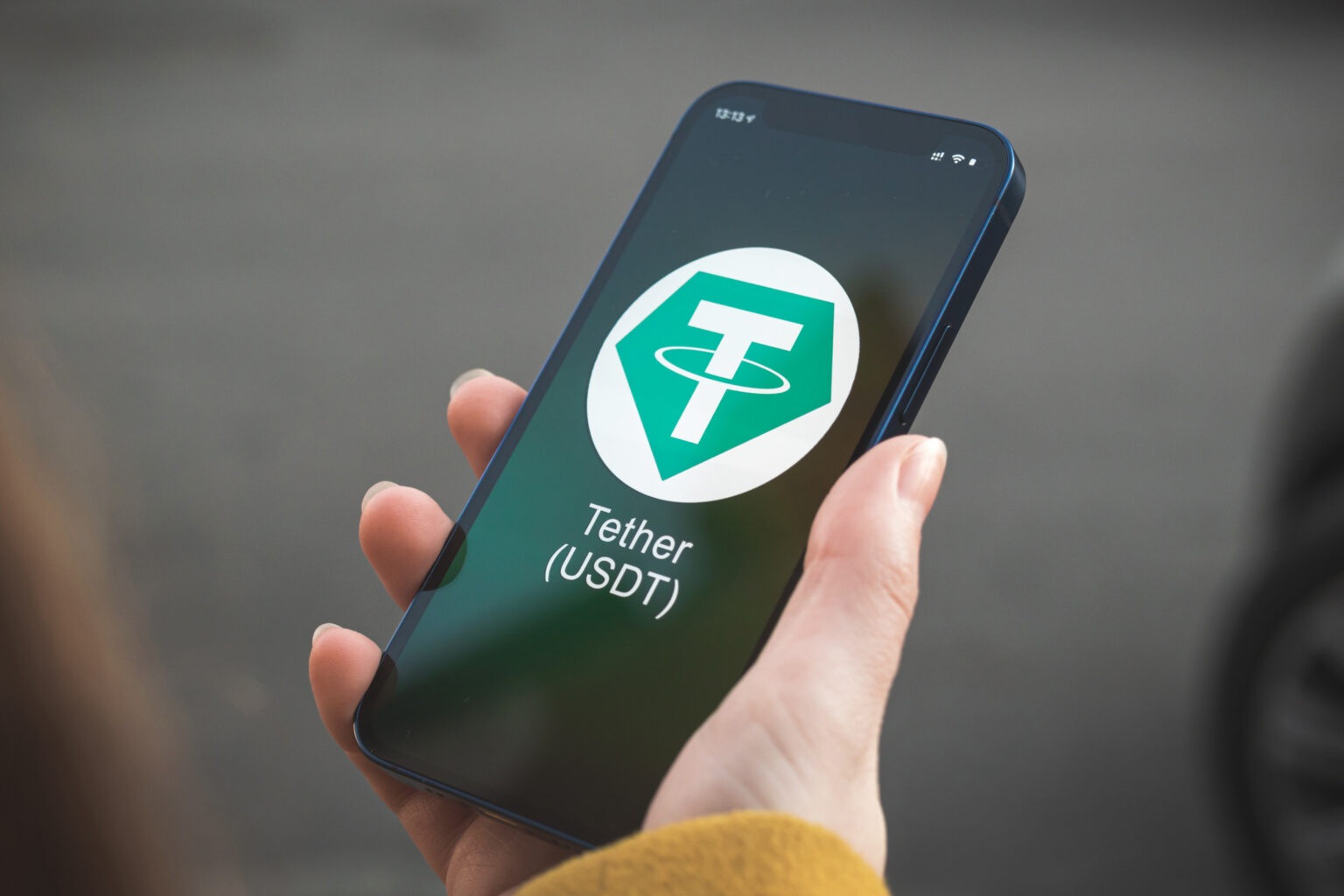 Tether (USDT) is a well-known stablecoin that cryptocurrency investors have long utilised as leverage in their trades.
Since USDT is tied to the US dollar, theoretically it should be immune to the market turbulence that can have such a significant impact on the value of other cryptocurrencies, such as Bitcoin.
Tether Is a Stablecoin
Tether intends to offer a digital asset that is "secure" and has a consistent value. Because of this, USDC is a stablecoin, meaning its value is tied to the value of the US dollar. The objective is for Tether to consistently hold the same value as its peg.
No matter the state of the market, one Tether may always be exchanged for one dollar, according to Steve Bumbera, chief operating officer of Many Worlds Token.
To mention a few, USD Coin (USDC), Dai (DAI), and Pax Dollar (USDP) are stablecoins that compete with Tether.
Tether helps cryptocurrency traders enter and exit other cryptocurrency deals without having to worry about unpredictably losing money (or making money) due to rapid price fluctuations.
At the time of this writing, Tether had a $89 billion 24-hour trading volume. That makes Tether the most liquid cryptocurrency, surpassing even Bitcoin (BTC) and Ethereum, two mainstays of the cryptocurrency industry (ETH). Additionally, according to market capitalization, it is among the top three cryptos.
How Does Tether Work?
When a user puts fiat money into Tether's reserve, using that money to buy USDT instead of fiat, Tether then creates tokens representing that same digital value. The USDT can then be transferred, saved, or traded.
According to a dollar parity of one to one, if a customer deposits $100 in the Tether reserve, they will receive 100 Tether tokens. When users exchange Tether tokens for fiat money, the coins are destroyed and taken out of circulation.
Tether is a digital currency that flows between blockchains like many others. Tether tokens are accessible on a number of blockchains, including the original Omni blockchain on the Bitcoin platform, Liquid, as well as Ethereum (ETH) and TRON (TRX), among others.
A Brief History of Tethe
Tether's origins may be traced back ten years to J.R. Willet's efforts to create alternative cryptocurrencies based on the Bitcoin technology. Willet put this concept into practise with Mastercoin, and one of its founding members eventually went on to co-found Tether in 2014.
When Tether was included in the BitFinex exchange in January 2015, people started using it as liquidity.
Tether recently lost its $1 worth due to recent market turmoil, which saw the price of TerraUSD, another stablecoin linked to the U.S. dollar, fall to less than $0.23.
Investors' concerns that other stablecoins would follow suit if one can break its peg were a major factor in the fall.
According to Marc LoPresti, managing director of The Strategic Funds, "[Tether] stands a considerably greater chance of weathering the present tsunami rocking the digital asset market" as an asset-backed stablecoin with holdings predominantly in U.S. Treasurys. According to him, USD Coin is the only stablecoin with equivalent collateral quality.
According to Kavita Gupta, founder and general partner of Delta Blockchain Fund, "It is challenging for Tether to fully follow the path of Terra because if they decide to take out even 30% to 50% of their collateral, that will shake up not only the cryptocurrency market but also the broader financial markets."