What Is The Difference Between Email Marketing And Digital Marketing?
Digital Marketing is the new rise of marketing consisting of a variety of strategies like email marketing. Read this blog to learn more about them.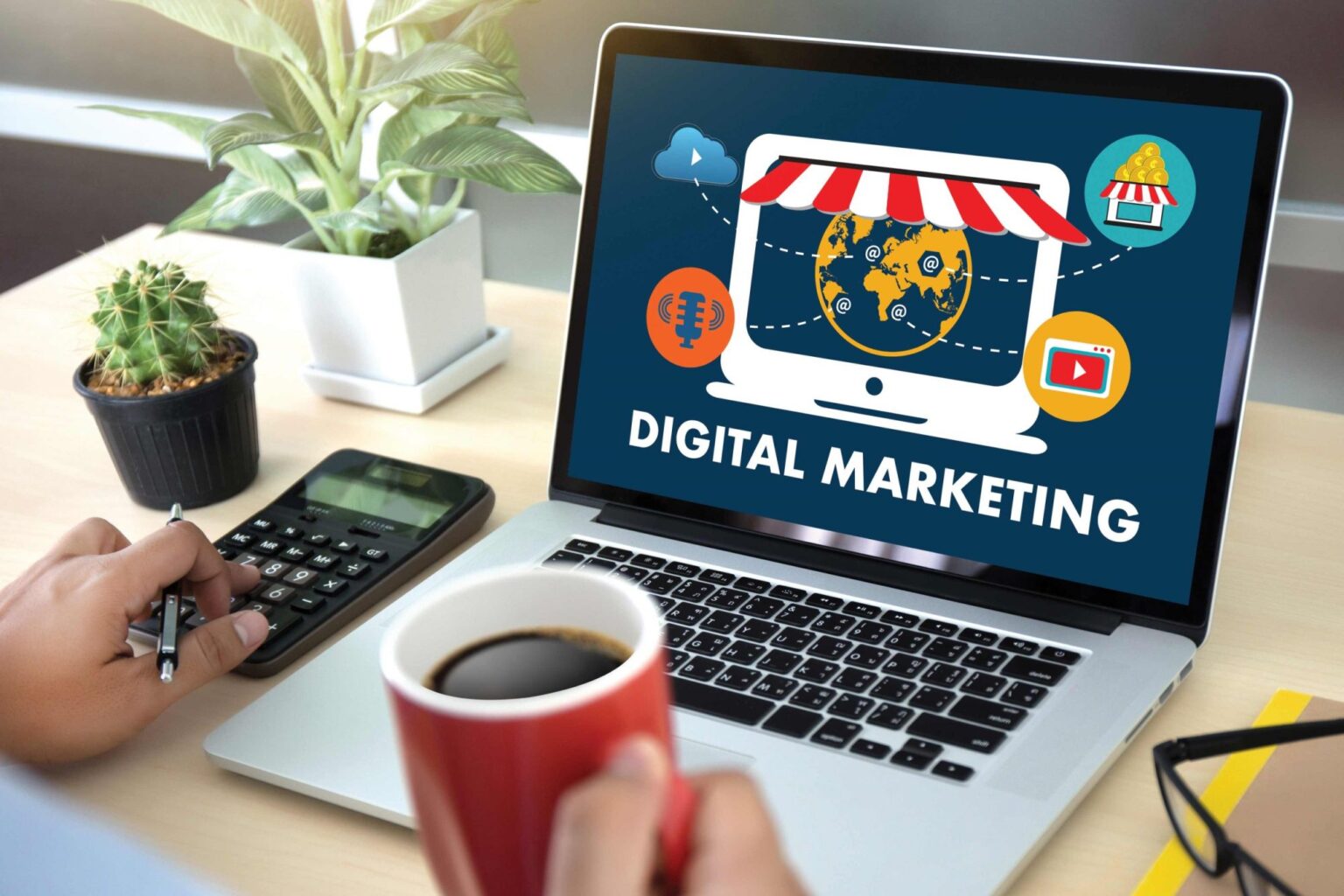 The most important rule of marketing is to make the right and appropriate offer at the right time and place. The use of the internet is huge in the present time and most of the customers can be seen on the internet while using social media platforms or reading news. Here comes digital marketing to utilize the internet medium to reach online customers and digital marketing services help you to expand your business.
Similarly, email marketing is also one of the most adaptable tools any business can use to build its business. Email marketing can be used for:
Branding
Generating traffic
Direct sales
Engagement
Acquisition
Retention
Reactivation
Receiving referrals
Digital Marketing Vs Email Marketing
So both, digital marketing and email marketing are important marketing strategies. In this blog, I will explain each strategy and the difference between these two.
Digital Marketing- How Does It Work?
What Is Digital Marketing?
Digital marketing is defined as the use of the Internet and other types of digital communication to promote your brand and business. Internet marketing is another name for digital marketing.
E-marketing is included in digital marketing, which covers all forms of electronic marketing tactics. The goal of digital marketing is to spread brand awareness across different electronic channels without expecting customers to participate.
Digital marketing initiatives, in a nutshell, can be seen on computers, phones, and tablets. A digital marketing strategy might include everything from online video to display ads and social media updates.
How Does It Work?
The idea is to develop a digital marketing strategy that places you in all of the areas where your customers already interact. There are a number of digital platforms to engage with people in a variety of ways to make it successful. These are the channels:
| | |
| --- | --- |
| Produce Online Content | Producing content keeps customers up to date on industry news, problems they're having, and how you're solving them using content. |
| Use Social Media Platform | Share that content with your friends and followers on social media, and then interact with them as friends and followers. |
| Search engine optimization | SEO is a technique for making your content more visible so that it appears when people search for the information you've written about. |
| Keep Advertising | To bring sponsored traffic to your website, where customers can see your offers, you can advertise |
| Email Marketing | Follow up with your audience via email marketing to ensure they continue to receive the solutions they're looking for. |
When you put all of these components together, you'll have a powerful, simple-to-use digital marketing strategy. While building that strategy from the ground up may appear daunting, it's as simple as studying and implementing one digital marketing approach at a time.
Digital Marketing Services
Digital Marketing services are a combination of web marketing services, such as the ones listed below, can help your company develop dramatically:
Search Engine Optimization (SEO)Franchise SEOLocal SEOTechnical SEOLink BuildingWeb Design & DevelopmentSocial Media MarketingPay Per Click (PPC) ManagementVideo ProductionContent WritingeCommerce MarketingEmail Marketing.
Email Marketing- How Does It Work?
What Is Email Marketing?
Email marketing is a type of digital marketing in which your products and services are promoted via email. Relationship-building emails like newsletters, as well as more focused emails like promotional or launch emails, can all be used in email marketing.
However, it's critical to comprehend why we utilize email marketing. While profit and growth are certainly desirable outcomes of effective email marketing, the goal of email marketing is to transfer your customers from one stage of the "value journey" to the next.
Email's purpose is to aid and expedite a customer's transition from one stage of the value journey to the next.
Email Marketing: What Kinds of Emails Will You Use?
As an email marketer, you'll use three different types of emails.
Transactional – for the purpose of providing customer service.
Relational – to engage and maintain relationships with subscribers.
Promotional – with the purpose of increasing sales.
Different Channels Of Email Marketing- How Do they Work?
Email marketing can be carried out in a number of different ways. These ways are:
| | |
| --- | --- |
| Newsletters | Newsletters are recurring email campaigns that are often sent on a regular basis. Newsletters can contain a variety of material, from giving links to your most recent blog post to informing subscribers about what's new in your business. |
| Emails for Business Transactions | Transactional emails make it easier to communicate about business deals. Order confirmation emails, order processing updates, shipment updates and notifications, refund updates, and other similar communications are included. |
| Email Series for Lead Nurturing | When new leads or subscribers join your list, you send them a series of several emails called a lead nurturing email sequence. You'll usually do this over the course of a week or longer to help your leads become more comfortable with your brand. |
| Emails with promotional content | When you wish to advertise a specific course, service, or product, you'll send a promotional email. These are usually one-time, deadline-driven emails that can help you increase sales. |
Final Thoughts
I hope that after reading this blog, you will be able to tell the difference between email marketing and digital marketing.
Email marketing can and should be a part of your overall digital marketing plan. You should, however, use the other routes recommended in this article as well. After all, email marketing is pointless if no one visits your website or landing page.
Other digital marketing methods can help in this situation. To reap the full benefits of email marketing, use social media, SEO, paid ads, and the other strategies discussed in this article to drive visitors to your website and landing pages.