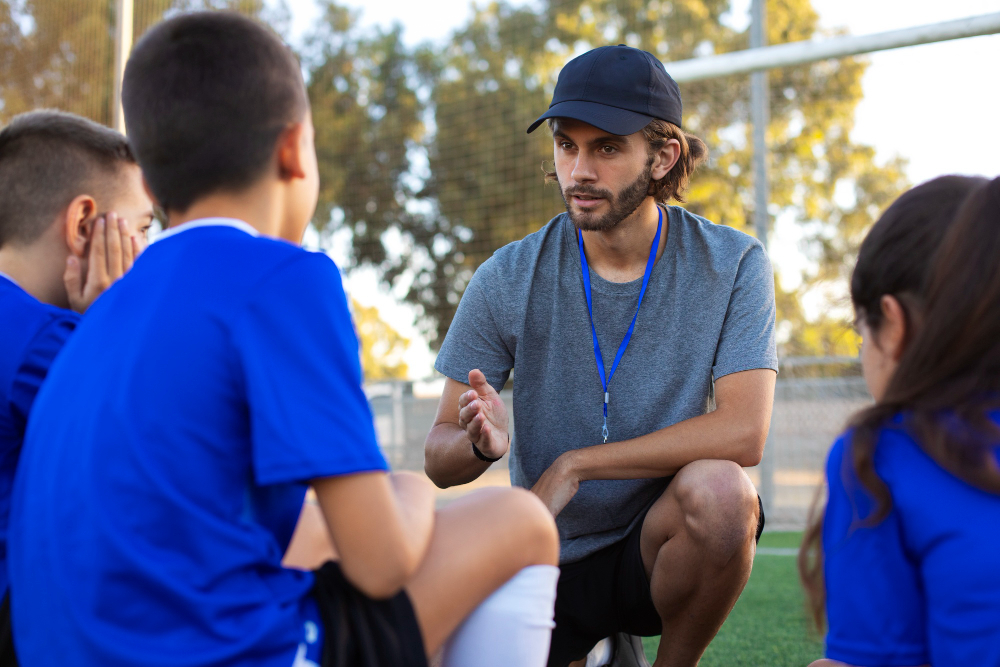 Patrick Mahomes, born on September 17th, 1995, to the now-former MLB pitcher Pat Mahomes, is the quarterback for Kansas City Chiefs and is one of the best of his kind in the league. He is just twenty-seven years old and has great amounts of potential to play a lot more seasons to add to this success. In high school, he did it all; baseball, basketball, and football. After that, he began college at Texas Tech and it was there that he became the backup to Davis Webb. Mahomes eventually stopped playing all other sports to focus only on football. After his junior year, he was shifted to Kansas City in the 2017 draft. He was picked for the tenth position in the first round, becoming the most vital player on the field for the Chiefs. He is also known for holding quite a couple of records in the NCAA.
Initial stages of his career:

He had his debut in a game against the Denver Broncos and played extremely well with a 27-24 win for the Chiefs. He managed 22 of a total of 35 passes. He did, although, serve as backup to Alex Smith as a rookie and unfortunately, did not get to play as much. Lucky for him, Alex Smith was traded the very next season and Patrick became their starting quarterback. He leads them to an unbelievable 12-4 record and their third division title in a row. Although the Chiefs ended up losing to the Patriots in the AFC championship game that year, Mahomes still performed incredibly and was able to receive his first MVP award.
Downfall and Comeback:

However, in the 2019 season, Patrick was forced to miss a few games due to an injury but, unsurprisingly, the Chiefs still managed to finish with a 12-4 record and go the first-round bye. They did panic when they fell behind Houston Texans with a score of 24-0 in their divisional round matchup but yet again, managed an outstanding comeback with a 51-31 win behind Mahomes' five touchdown passes. Next up, the Chiefs had to face Tennessee Titans for the AFC title and again channeled the team to a 35-24 victory all due to Mahomes' efforts.

They successfully qualified for their first Super Bowl since 1970. The Chiefs continued their one-of-a-kind comeback wins as they came from behind against the 49ers and won 31-20. Patrick Mahomes' pass to Tyreek Hill was the turning point and a great highlight of that match. Momentum shifted and ultimately, Kansas won the Super Bowl. Patrick Mahomes was given the title of being the star of the Super Bowl as he achieved the Super Bowl MVP.

Next season Patrick was, yet again, just as influential as he was, finishing the first game with a record of 14-2. He reached the Super Bowl where he had to face the great Tom Brady himself. Sadly, Buccaneers won the Super Bowl game 31-9.
Achievements During 2021-23:

2021 was a pretty good season but not as marvelous as they hoped when they painfully lost to Cincinnati Bengals in overtime of the AFC championship. However, the 2022-23 season was "THE" season for the football player. He was not only the Super Bowl MVP, but also the league MVP and even led in passing yards and touchdowns. They ended with an incredible new 14-3 record and got the bye from the wild card rounds. They also managed to pave a path towards victory having defeated Jaguars and Bengals and also faced the Eagles in the Super Bowl. To no surprise, the Chiefs were on the top with a 38-35 win. Major free sports picks sites had the Chiefs as a lock in this closely contested game.
Dedication and Hard Work:
Patrick Mahomes is no doubt one of the greatest examples of true dedication along with a great amount of hard work. His sudden rise is for sure a well-deserved result of all the effort. He has a long career ahead of him which we all are eager to witness.