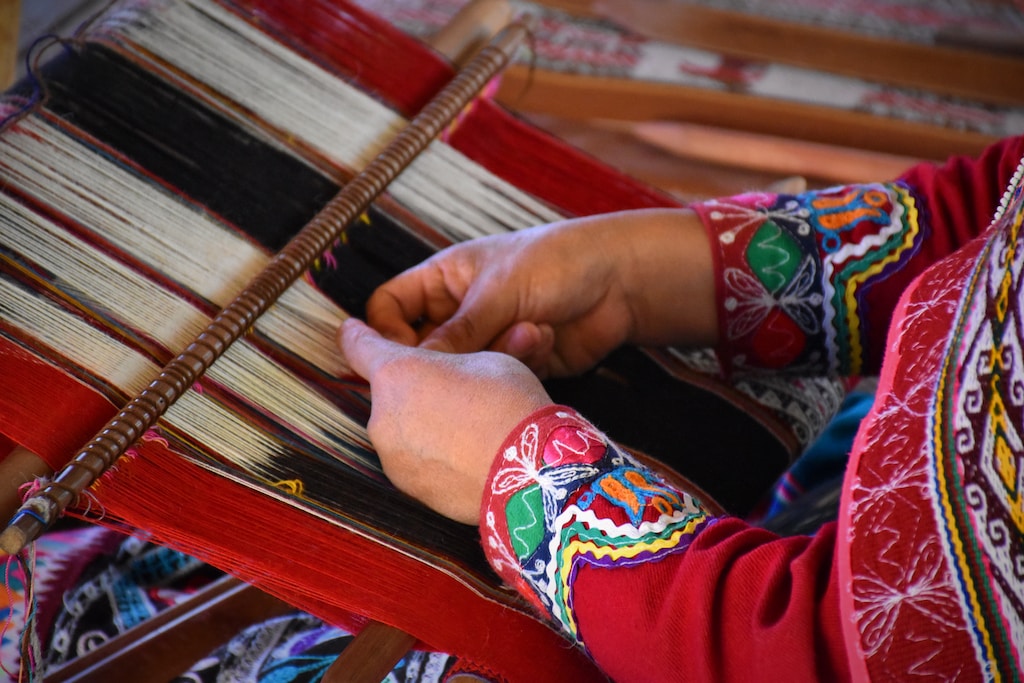 As autumn sets in and the temperatures begin to drop, our thoughts inevitably turn to cozy warmth and comfort. Choosing the right blanket is a decision that can significantly impact our relaxation and overall well-being. In this article, we delve into the world of alpaca wool blankets, a true masterpiece among woolen products. These blankets possess unique qualities that not only provide exceptional warmth but also exude elegance and sophistication.
The Secret of Warmth – Alpaca Wool
Alpaca wool is renowned for its exceptional quality and durability, but it harbors an even more fascinating secret. Alpaca wool possesses tiny air pockets within its fibers, which make it incredibly warm. In fact, it is often said that alpaca wool is up to six times warmer than traditional sheep's wool. What's the magic behind this phenomenon?
These air pockets act as natural thermal insulation, trapping warmth and preventing cold air from penetrating. Consequently, an alpaca wool blanket can be thinner than one made from sheep's wool while providing the same, if not superior, warmth. This means you can enjoy unparalleled warmth without the bulk and weight typically associated with thicker blankets.
Thin and Elegant Alpaca Blankets
Alpaca blankets also boast another extraordinary quality – they are thin and exceptionally elegant. Thanks to the unique structure of alpaca wool, these blankets are thinner than traditional woolen blankets. This characteristic not only makes them lighter but also softer to the touch. You can comfortably drape an alpaca blanket over yourself on the sofa or chair without feeling weighed down.
But the advantages don't stop there. Alpaca wool possesses a natural sheen that imparts a luxurious appearance to the blankets. This makes them suitable not only as home decor but also as fashion accessories. A large alpaca blanket can double as a fashionable shawl when draped over your shoulders, adding style and elegance to your autumn wardrobe.
Autumn – the Perfect Season for Alpaca Blankets
Autumn is the ideal time to invest in an alpaca wool blanket. As cooler evenings and mornings set in, the allure of wrapping yourself in cozy comfort becomes irresistible. With its exceptional warmth, alpaca wool ensures you feel snug and pampered throughout the season. Whether you use it as a throw on your couch or as an elegant shawl, an alpaca blanket is the perfect companion for the autumn season.
What's more, alpaca wool is hypoallergenic, making it suitable even for those with sensitive skin or allergies. It's also easy to maintain – simply air the blanket regularly to keep it fresh and durable.
Introducing Alperla – Home of Baby Alpaca Wool Blankets
For those seeking the finest alpaca wool blankets, there's no better choice than blankets made from baby alpaca wool. These blankets offer the utmost in softness, warmth, and luxury. Among the brands that stand out in providing pure baby alpaca wool blankets without any synthetic fibers is Alperla.
Alperla is dedicated to crafting blankets that embody the essence of baby alpaca wool's exceptional quality. They offer a range of blankets that are not only sumptuously soft but also exude elegance and sophistication. With Alperla, you can be assured of experiencing the true warmth and luxury of baby alpaca wool without compromise.
Alpaca wool blankets are a hidden treasure in the world of woolen products. With their unique blend of warmth, lightness, and elegance, they are the perfect companions for cooler seasons. Whether you choose to snuggle up on the sofa or elevate your style with an alpaca wool shawl, you'll find unmatched comfort and luxury in every moment of autumn. So, indulge yourself in the cozy embrace of an alpaca wool blanket, and make this season one to remember.