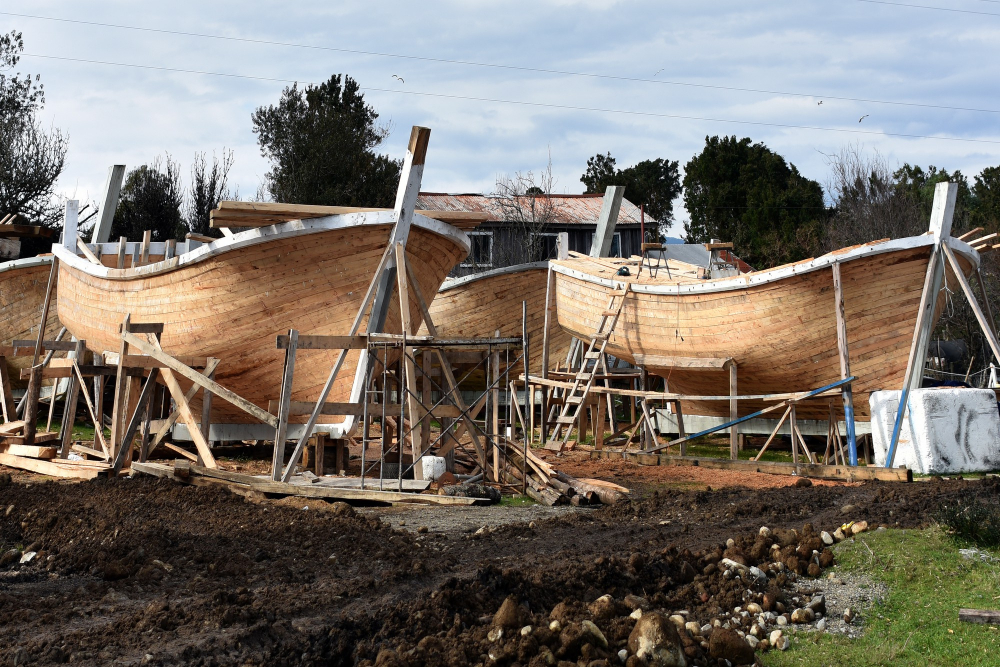 Whether you live in the Tampa area or not, there are certain tips you can follow in order to construct a dock that is both beautiful and practical. From permits to finding the right professional, here are a few tips to keep in mind when planning to build a dock or deck.
Permit requirements
Whether you are looking to build a dock in Tampa, or another part of Florida, there are permit requirements to follow. This is to protect the environment and ensure the safety of the waters. The process can be complex, and it may be necessary to obtain a permit from two different agencies. However, the process can be made easier with quality plans and accurate supplemental information.In addition to the federal government, other governmental entities may also have a role in permitting your dock. This may include state agencies, county governments, and water management districts. These agencies may require additional restrictions, such as a one-time registration for floating vessel platforms, proper installation of floating boat lifts, and maintenance of such platforms.State regulations can also affect the size of your dock. For example, local regulations may require a minimum length for a vessel, a maximum draft for a vessel, or a limit on the number of mooring areas for a dock.Depending on the type of dock, the size of the dock may require additional permits from the state, county, and municipal governments. A modular unit permit is a specific type of permit that requires two sets of building plans, product approval, and an Owner's Permit Affidavit.Permit requirements to construct a dock in Tampa will depend on the type of dock you are building. If you are planning to build a dock on brackish water, you will need a permit from the Port Authority. In Hillsborough County, you will need to obtain approval from the Tampa Port Authority.For dock construction on salt water, you will need a permit from both the Port Authority and the Department of Environmental Protection. The Department of Environmental Protection issues permits on three grounds: environmental protection, shoreline stabilization structures, and navigation.In addition, permits from the Port Authority and the Department of Environmental Protection may be required for docks that extend over submerged lands. For example, the dock may extend over a state-owned submerged lands, or may be part of a marina. For docks that extend over state-owned submerged lands, the dock may be subject to the U.S. Army Corps of Engineers. This agency may reject a dock permit if it does not meet local manatee protection plans.
Floating vs fixed docks
Choosing a dock is an important decision, and there are two main types of docks: stationary and floating. Each type has its own advantages and disadvantages, and there are factors to consider when deciding which type is right for you.A stationary dock is typically made of pilings, which are column-like structures that are secured to the seabed. They're sturdy and can withstand the force of huge storms. They can be customized with features such as height adjustments. They are also a good choice for areas with high boat traffic.Floating docks are the opposite of stationary docks, because they are not supported by pier pilings. They are constructed from lumber, and can be custom-designed to meet your needs.Fixed docks have several advantages over floating docks, including the ability to support heavier loads and support ladders and railings. They also tend to last longer and be more stable. However, the construction process for these docks can be expensive. If you decide to build one, a good tip is to hire an experienced dock construction company. They can help you identify any possible complications, and provide a quote.Floating docks are great for a wide range of activities, including swimming, fishing, and relaxing. They can be placed in shallow water or deep water, and are easy to get on and off during floods. However, they can also be damaged if the water level drops too low.When choosing a dock, consider factors such as depth, shoreline, environmental conditions, and your personal needs. Floating docks are especially popular for waterways with frequent, large changes in water level. They can also be constructed from a variety of materials, including wood, steel, and composites.Choosing between floating and fixed docks isn't as simple as it sounds, but it doesn't hurt to consider both. It can also be useful to compare the advantages and disadvantages of each.Whether you choose a stationary or floating dock, it's important to make sure that you use quality parts and materials. This will help to prevent rust and keep your dock in good shape.
Maintenance of your dock or deck
Taking care of your dock or deck is important to ensure that it lasts for a long time. It's also necessary to keep your dock in good condition to protect yourself and other waterfront owners. There are various materials that you can use for your dock, but it's important to choose one that's resistant to corrosion.You may want to consider replacing your dock components if they're old and in need of repair. This will extend the lifespan of your dock and improve its appearance. The materials that you use may also affect the cost of your dock repairs.If you aren't sure how to repair your dock, it's a good idea to hire a professional. They can identify the extent of damage and ensure that it's done properly the first time. This will save you a lot of money on repairs down the road.Before starting any dock repair, you should make sure that it's allowed. You'll need to get a permit from the shoreline permitting office.If you have a wood dock, you should use a sealer or stain to keep it from rotting. You can also use a wood protection to keep it from splintering. The best wood protection is water repellent and includes uv blockers.You should also inspect the fasteners and bolts in your dock. If you find that there are screws that are missing, or bolts that are too close together, it's a sign that they aren't secure. You can also check for wood boring worms.If you're planning on replacing your dock boards, consider purchasing stainless steel screws. These are a more durable option than galvanized nails. Galvanized nails tend to rust away over time. You can also replace your deck boards with pressure treated wood.You can keep your dock looking great by cleaning it once a year. This involves scrubbing away stains and clearing out any gaps. The dock should also be checked for deterioration and rot.You can also clean rusty areas with a solution of soap and water. Rusty areas should then be primed and painted with exterior metal paint. Using a rust-inhibiting primer will prevent corrosion.
Finding a professional dock builder
Adding a boat dock is a great way to add value to your property. It is also great for fishing and swimming. But it is important to find a professional dock builder to construct a dock in Tampa to ensure the quality of the dock and to prevent damage.A professional dock builder can design the dock to fit your property. The dock is also inspected periodically to ensure that it is in good condition. If the dock is in good condition, you can expect it to last for a long time.There are many different types of docks. Some of the more common types are floating, fixed, and modular. Floating docks are easy to install and require little maintenance. They can be placed on almost any body of water.Docks are designed to protect the shoreline from erosion and damage from waves. Some may be affected by a freeze-thaw cycle. Adding a seawall is a great way to protect your dock from wave damage. You may also want to have your dock inspected more often, depending on the type of material used.The cost of installing a dock depends on the material used, the size of the dock, and the location. Docks that are built without permits may be subject to additional fees. They may also affect the value of your property.Building a dock requires a lot of knowledge and experience. You also need to make sure that you have the right tools to do the job. There are many tips and resources available online that can help you to build a dock.You can also read up on the regulations in your state to ensure that your dock is built in accordance with those rules. If you need to build a private dock, you will need a permit. A permit will also protect you from being fined. You should also make sure that you are prepared to pay extra if the dock is changed during construction.You can also find dock builders in Tampa by looking online. Check out customer reviews and testimonials to find the best one.