What is the scope for delivery driver jobs in the future?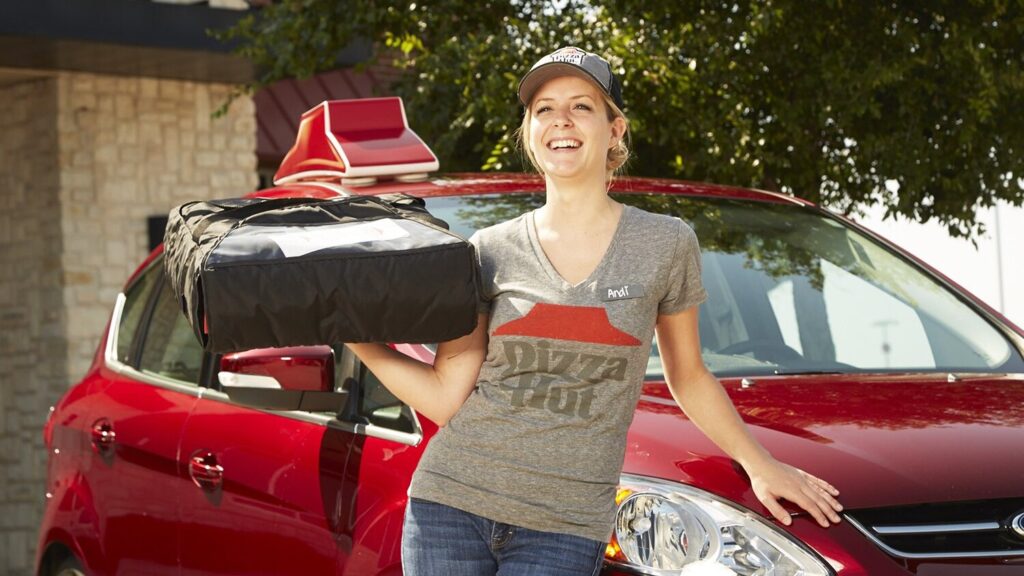 One of the most popular jobs in the American blue-collared industry is delivery drivers. And since every single thing has gone digital these days, there has been an increase in delivery driver jobs in the past two years. What's more interesting is that these jobs pay well in order to retain old employees and attract new ones. While speculation has been made on a constant rise of this job role in the near future, companies are offering a great salary along with perks like a 401k retirement plan, medical cover, life insurance cover, and whatnot. Apart from that, a location preference where the driver wants to work and a flexible schedule top it all. This is enough to attract new delivery drivers and retain the old ones within the company's premises.
With delivery driving jobs being in trend, let's get an overview of this job profile and what it has to offer to the people residing in the USA, be it graduates or those working in other blue-collar jobs.
Definition of Delivery Driver
A person who delivers food, groceries, couriers, packages on behalf of a company to the customer's doorstep is a delivery driver. The companies a delivery driver often prefers to work with include Amazon, DoorDash, Uber Eats Lyft, and many others. For some companies like DoorDash, delivery drivers become Dashers. These are third-party independent drivers who just deliver companies' packages to the customer. For Amazon, a delivery driver is a Delivery Service Partner who delivers packages at the customer's doorstep.
Why should I apply for a delivery driver job role?
By being a delivery driver, you can:
Earn good even by working for a few hours.
Ride by choice – car, bike, scooter, or motorcycle.
A valid driver's license.
Enjoy freedom at work, since you are your own boss.
Work with a flexible schedule – part-time or full-time, as per your convenience.
Work in the mornings, nights, or just weekends, as it suits you.
Work without any prior work experience.
Get great benefits such as a 401k retirement plan, medical cover, and whatnot.
Great, no? Let's see the requirements for a delivery driver.
Requirements for a delivery driver
After getting a gist of the delivery driver job role, one must be well-aware of the requirements of the role as well.
Usually, companies hire people for a delivery driver job role starting from 18 or 21 years of age and above.
A delivery driver should have good verbal communication skills. Sometimes, they might need to communicate with the customer directly. All such communications should be cordial and polite in nature.
The applicant must have a valid driver's license within the state of employment.
For delivery driver roles that involve loading and unloading inventory
Move boxes up to 50 lbs.
The delivery driver aspirants must be able to pass a background check.
They are also expected to clear the pre-employment drug and alcohol test.
Fulfill the requirement? Well, scroll down to pick from a variety of delivery driver job roles, the one that suits you!
Types of delivery driver jobs
While a dozen of companies hire for delivery driver roles generally, some of them lay down a specific job description for each role. The salary is more or less based on the role and differs from location to location across the United States. Scroll down to stumble across some of the most popular types of delivery driver jobs in Newnan Georgia:
Warehouse delivery driver
The work of a warehouse delivery driver is to deliver shipments, cargo, etc. to and from warehouse stations. They need to manage invoices, load and unload the cargo, issue delivery information to the customer, and review route sheets. A general warehouse driver makes $14.62 per hour to $21 per hour.
Picker or Packer or Mover delivery driver
A picker or packer or mover delivery driver typically works for a transportation company responsible for taking furniture, equipment, etc. from one place to another across cities and even countries. They pack the items carefully and delicately, load and unload items and entertain customer requests wherever and whenever required. On average, a picker or packer or mover delivery driver makes $16.72 per hour to $22 per hour.
Courier or package delivery driver
Packages are one of the never-ending things on this planet. Companies like Amazon hire delivery drivers to deliver packages and couriers to people out there. An ideal courier or package delivery driver is the one who hits maximum deliveries in a day without violating any traffic laws. The package or courier is to be handled delicately.
A food delivery driver delivers food for a food & beverages company to the customer's doorstep. The customer's order food from the company's app. The primary duty of a food delivery driver is to make sure that the food package stays intact and fresh before it lands on the customer's dining table. They maintain the reputation that a company enjoys in the food & beverages market via rendering fast and efficient services. An average food delivery driver makes $20 per hour to $25 per hour.
Caviar is a new but growing delivery company. The app shows orders received, earnings, and navigation routes. A Caviar delivery driver gets $25 per hour. They need to deliver the orders safely and timely leaving a good impression on the customer.
DoorDash hires independent delivery drivers known as Dashers at $24 per hour. A Dasher may deliver groceries along with food to a customer. They usually navigate carefully, have good verbal communication skills, and have the ability to handle cash easily and quickly. A Dasher is expected to deliver DoorDash food packages timely and safely so that the food doesn't get cold or soggy.
Deliver as an Instacart Shopper
If you do not wish to deliver some boring package every day and want to take up a job that seems more like a household chore, then this is the job for you. Be an Instacart shopper. Customers place orders via the Instacart app. Pick items for customers from an Instacart store or any grocery store nearby. Verify the items before billing and deliver the items to the customer's doorstep. Instacart pays $1000 for the first 38 batches.
Deliver as a Shipt shopper
Similar to an Instacart shopper, a Shipt shopper is somebody who shops on behalf of the customers and delivers the bought items to them. The app also tells the shopper about the nearby stores. You may fetch a good $22 per hour as a Shipt shopper.
Uber Eats delivery driver
Uber Eats is a popular food & beverages brand. They deliver a wide range of cuisines to their customers via their delivery drivers. An Uber Eats delivery driver needs to navigate safely and reach the customer's place timely. The food needs to remain intact until handed over to the customer. An Uber Eats delivery driver can easily fetch $21 per hour.
A Waitr delivery driver has to render similar services like an Uber Eats delivery driver. They need to deliver meals to the customer's doorstep timely. On average, a Waitr delivery driver can get $21 per hour.
Postmates delivery driver
Almost everybody out there loves Postmates. So, the company keeps looking for new hirings. At Postmates, a delivery driver delivers food, alcohol, dry cleaning services, and much more. Postmates pays $20 per hour on average.
Grubhub was the company to introduce food delivery app in the States. And since then, there has been no turning back! Because of the popularity Grubhub enjoys, the company keeps on looking for new hires. Earn up to $15 per hour by being a Grubhub delivery driver. They provide flexible shifts and a lot of other perks.
From ice-creams to meals, cater to the customer's craving by being a GoPuff delivery driver. With GoPuff, you will deliver from the warehouse to the customer's dining table. Earn up to $14 per hour as a GoPuff delivery driver. Don't let your customers wait.
Be a Favor delivery driver and personal assistant
Favor doesn't like to address their delivery drivers as mere delivery drivers but personal assistants. Customers pay to get meals, dry cleaning services, and what not delivered to their living rooms. Favor pays $10 per hour to $15 per hour to their 'personal assistants'.
Since everything is brought to the customer's home, then why not alcoholic beverages? Customers have the option to get beer, wine, cigars, and other snacks delivered right to their door via this app. A Saucey delivery driver needs to deliver the order within 30 minutes and is supposed to check the customer's ID before handing it over. Saucey pays $10 per hour to $12 per hour to its delivery drivers.
Found the one? Well, scroll down to find the future scope of these delivery driver jobs and you are good to go.
How safe is it to work in a delivery driver job role?
Working as a delivery driver is absolutely safe. Taking into account the ongoing health scenario, the safety of delivery drivers has become the priority of almost all the companies that hire for this role. With a dedicated team, companies like Amazon work towards the prevention of incidents while the delivery drivers are on their shifts, are it full-time or part-time. Since the pandemic, guidelines has been changed to which includes mandatory masking, frequent temperature checkups at workstations, contactless delivery, maintaining social distancing, and much more. In case a delivery driver has a temperature more than the CDC recommended temperature, then the employee is required to stay at home and can get back to work only after spending three days without fever.
How to earn more with your delivery driver job?
It is an ideal delivery driver who can get the most i.e earn well from a particular job role. One can be an ideal delivery driver by:
Driving safely and timely.
Communicating politely with the customers.
Handling things professionally and maintaining a professional appearance throughout.
Dealing with cash properly and swiftly.
Working with a flexible work routine – part-time or full-time. They can switch shifts keeping them as flexible as possible.
Resolving matters of confusion and conflict timely and calmly.
Taking negative comments/feedback positively and working towards enhancing his performance.
Also, in order to earn well by working for a few hours, one can be a delivery driver for various companies with a flexible schedule.
Future scope
With everything around us drowning in the technological sink, people have started demanding more and more services to be catered at their homes. Nobody wishes to step out and struggle. So, delivery services are what people desire. More than ever, it is now easier to hire delivery drivers for delivering almost everything that can be manufactured.
With a good number of job portals and apps at the disposal of recruiters to hire a fresh crowd anywhere around the world in less time, the American blue-collar sector is taking the most advantage out of it.
Looking at the trends, we see that loads of new cuisines and dishes are being made almost every day. With demand for a variety of food rising, there is an increasing need for delivery persons to get the food delivered. As a result, we see job openings for food delivery drivers very frequently these days.
After the pandemic, people are making a comeback to normalcy. They commute to work, social gatherings, educational institutions, and whatnot. As a result, you can see rise in the demand for cabs and therefore, cab drivers.
With packages being sent and received, courier delivery drivers are in desperate demand. Hence, a bright future awaits delivery driver jobs in 2022.