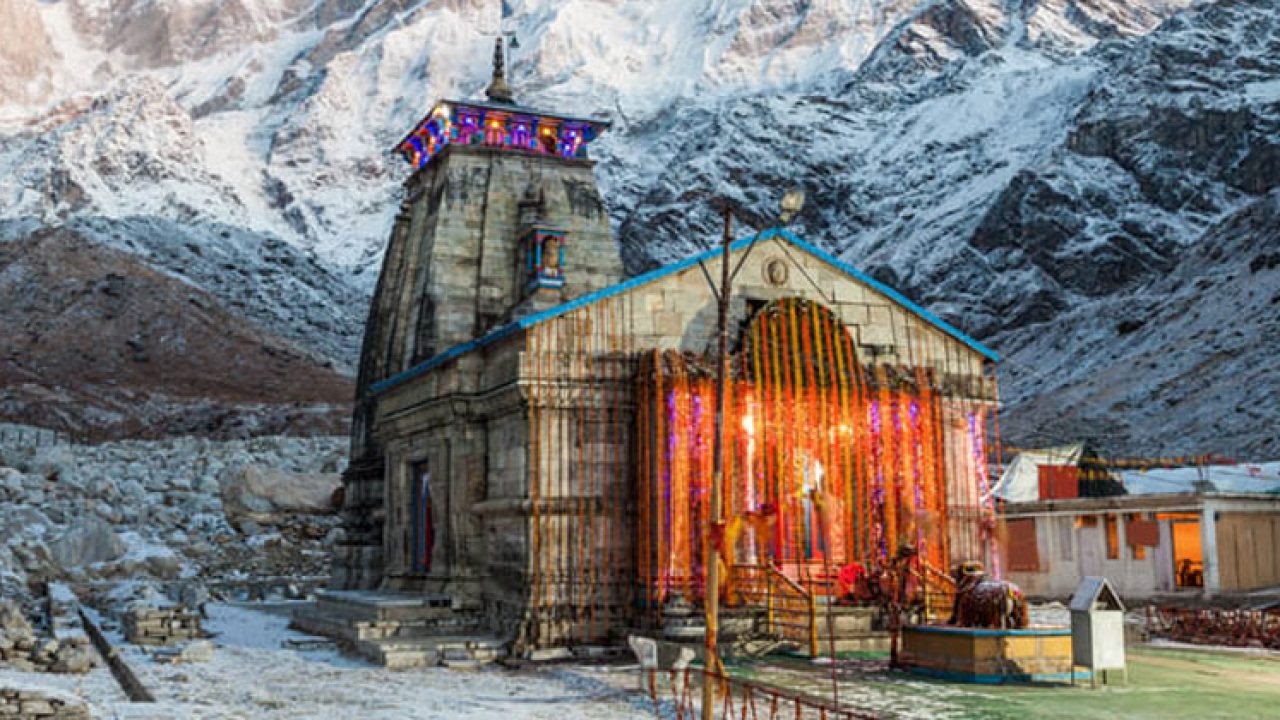 Kedarnath is "Field of Lord". Are you planning to visit this almighty? It is the ideal place for spiritual and adventure lovers. Make sure you are well prepared and aware of the unpredictable climate changes at Kedarnath. Plan your trip in advance to ensure a pleasant visit. Visit the enormous Kedarnath Temple, as well as many other places of devotion for spiritual illumination. It is nestled between the Himalayan Mountain ranges in Rudraprayag District. This is one of the 'Char Dham" yatras. You can also attend festivals of different colors. You will need to be aware of seasonal hazards and make the trek 18 km. Due to the unpredictable weather in Kedarnath, this trek can be difficult. These are some guidelines that will help you plan your trip.
Kedarnath In Summers
Summer is the best time to visit if you're planning on a summer vacation. The best month to visit in April, May and June. You can enjoy the contended experience by planning for the season. The temples are open and there is no need to miss any part of Kedarnath. It will be crowded at this time. It is cold in the winter, but it is quite pleasant here in summer. The temperature will hover around 17 degrees. It can get very cold in the evening, but it is pleasant and sunny during the day. All the small villages around Kedarnath are full of enthusiasm to show off all the colors of Uttarakhand. You will find the journey enjoyable and comfortable with this pleasant weather.
Season: Cool and Comfortable
Months: April through June
Temperatures: Between 15 and 30 degrees, Average temperature 17 degrees
Kedarnath In Monsoon
It will be windy and cold as the monsoon draws near. From July through mid-September, Mansson begins here. This season is often avoided due to road hazards and landslides. The beauty of lush green land is still beautiful. Many wildflowers have begun to bloom. You can see flowing springs. Trekkers and hikers will need to spend a lot of time in order to make this adventure unforgettable. Although it can be risky, with the right guidance and support you can make it. This season could bring heavy rain, which can be a problem. It was also a bit crowded. This season, you can enjoy the beauty and bounty of this surplus land.
Season: Moderate rain with a chance of landslide
Months: July through September
Temperatures: Between 27 and 12 degrees
Kedarnath In Winter
Heavy snowfall makes it impossible to predict the weather. The entire land was covered in snow. This place became isolated and everything was shut down. Adi Shankaracharya is believed to have received his Nirwana in this place. For pilgrimage, the sacred Shiva statue has been moved to Omkareshwar temple in Ukhimath to pay their respects. You can see the spectacular celebration of Diwali if you visit the temple in October or November. The entire temple was lit up with sparkling lamps. You should be prepared for the season by packing extra clothes and waterproof gear. To keep warm, make sure you have plenty of nutritious food items.
Seasons: Winter, freezing cold
Months from October to March
Temperatures: Between 0 and 20 degrees
Keep in mind these weather conditions, and choose the best time to visit. This trek is most important because it determines the season. The temple is only open in summer, but it closes in the other seasons. However, the other seasons are just as charming. All you need to do is surrender to this magnificent natural beauty and the powerhouse for divine bliss. It will be a place that will make you the most memorable person in your life. You will be able to conquer this celestial location with all your strength and courage. This will give you the wonderful feeling of being close to Lord Shiva. This place will give you the energy you need to endure any difficult conditions.